Window Cleaners in Paisley, Renfrewshire.
We also do Driveway Pressure Cleaning.
8901 Dalskeith Road, Paisley, PA3 1AH
e-mail keen2clean.windowcleaning@gmail.com
Tel or Text 07735 622998
PAISLEY WINDOW CLEANERS
We cover Ferguslie Park, Paisley Centre, Linwood, Johnstone, Renfrew, Ralston, Glenburn, Foxbar, Bishopton,Brookfield, Carruthmuir, Craigends, Crosslee, Elderslie, Inchinnan and many other local Paisley areas.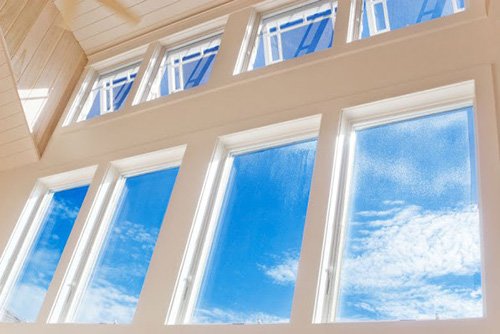 Who we are…..
We are local window cleaners from Paisley and we cover all surrounding areas. We clean from ground floors up to 4 floors high. We can clean while you are away or at home from the outside or insides as well. We guarantee client satisfaction and will do our best to keep you happy with our work.
We are a local family run cleaning business with our office in Paisley. We cover all the areas nearby to Paisley town centre and all the rural areas nearby such as Gourock and Greenock.
How you can pay & save TIME…
You can pay online in advance from the payments page by BACS, Paypal, Card or by Phone.
By paying online you save a lot of time for you and us.
Your payments are secure and guaranteed.
We guarantee to be at your premises within a reasonable time and complete the work you assign to us.
OUR SERVICES
WHAT WE CAN DO TO KEEP YOUR PROPERTY IN EXCELLENT CONDITION…
Window Cleaners Paisley
Low Reach & High Reach
We use modern methods of cleaning windows such as the pure water ecosystem and the high reach resin pole system but we also use traditional methods where we can such as the squeegee and blade method to clean your windows.
Cleaning the stains from the rain does not require any action on your part. Our specialist will carry everything he needs, water included, to clean your windows from top to bottom. You don't even have to meet the team on-site – just call us or e-mail us with your requirements for a professional window cleaning service in Paisley.
Conservatory Cleaning
Facias & Soffets
We can also clean your fascias and soffits and we can also clean your conservatory. Using our specialist equipment means we can clean all those hard to reach places you can not get to.
If you do want to ensure that your conservatory lasts as long as the rest of your house, then it will pay to have the windows and frames cleaned on a regular basis as well as keeping up with any maintenance work that is required. If you have a small conservatory or larger conservatory we can do the hard work for you.
Besides, it's usually a much better proposition to hire the experts anyhow, as they come equipped with the right tools, experience, and expertise.
Gutter Cleaning
By Appointment
We are able to clean gutters which is essential for the maintenance of your property but it does depend on how high they are.
Residential gutter cleaning is one of our services and we provide our services for all residential properties, no matter how difficult it is to gain access to your gutters. We clean and fix any issues you may have with your gutters and we provide our gutter cleaning services all year round.
Gutter cleaning is essential to building maintenance and keeps the rainwater in the right place. Poorly maintained gutters can cause severe damage to any residential or commercial premises.
Driveway Cleaning
KEEN2CLEAN
We carry public liability insurance and are licensed in the local area so we are checked by the police and the local authorities so that you know that you can trust us and that we are going to be reliable. This means that all of our operatives have been checked by us and by the local government to make sure that we comply with City regulations.
Online Payment
We can clean your windows even when you're not at home because you can pay online through an electronic banking system that make sure that the work is done and that we are paid.